Intersectional feminists do not share one cohesive or singular narrative. As a diverse group of readers, we place our upmost energies into actively supporting and encouraging those around us to read widely. For some of our readers, these themes and histories may feel alien or unfamiliar, but for others, they are a reminder of their own struggles for recognition, awareness and celebration. Regardless of which category you fall into: these stories remain vitally significant, and must be shared and read widely.
Nobody should find themselves unrepresented or failed by the pages of our much-loved literature. We hope to continue to do our bit in being part of that fight.
In accordance with Black Women's History Month, we look to equip ourselves with the knowledge and power to celebrate women who have often found themselves pushed to the side within a literary context. We want to celebrate the rich history of all generations of phenomenal women. Inspired by Bernardine Evaristo's (author of the 2019 Booker Prize winning and generally awe-inspiring Girl, Woman, Other) curation of '20 Black British womxn writers' list, we thought we'd keep you up to date with the newest releases as we look to further promote and rejoice in black women's excellence.
Fiction:
The Mermaid of Black Conch, Monique Roffey (Out Now)
On the island of Black Conch in the 70s, a man finds himself on an average day fishing in a small Caribbean village. Entranced by the man and his song, Aycayia, a beautiful young woman cursed by jealous wives to live her life as a mermaid, appears who has swam for centuries in The Caribbean seas. The power and force of myth is brought to readers by independent Leeds based publisher Peepal Press, who look to celebrate the writing from The Caribbean, its diasporas and The UK. Frustrated by social media's racially charged response that Ariel must be white? Here is the ultimate fightback.
The Girl With The Louding Voice, Abi Dare (Out Now)
Nigerian teenager Adunni wants nothing more than an education, in order to achieve such, her mother urges her to speak up with a "louding voice". As she looks towards fighting for her dreams, her father sells her to be married. Horrified by the potential realities, she runs to the city, only to end up in servitude to a wealthy family. Regardless of the elements which club together to work against her, the tale enforces how she can never and will never be muted.
Red At The Bone, Jacqueline Woodson (Out Now)
Featured in this year's Women's Prize For Fiction longlist, Woodson brings us into a fateful night in Brooklyn, 2001. Melody prepares to celebrate her coming of age ceremony, an event which never happens as The Twin Towers are attacked. This leads to the novel unfurling the history of Melody's parents and grandparents, exploring how two families from different social classes are brought together through an unexpected teenage pregnancy.
Silver Sparrow, Tayari Jones (Out Now)
The winner and author of The Women's Prize for Fiction for An American Marriage returns to explore topics such as identity, womanhood and marriage. Set in the 80s, James Witherspoon is the head of two families: one is publicly fronted while the other remains a closely guarded secret. When a daughter from each meet and form a friendship, a complex family dynamic is hatched as questions of resentment and family loyalty come to the forefront.
Lote, Sholva von Reinhold (Out Now)
Publisher Jacaranda made headlines this year when it launched its campaign for 'Twenty in 2020'. For the first time, a UK publisher promised to release books written by 20 Black British writers in one year. This contribution is a debut which explores Mathilda's journey through modes of aesthetic expression. Mathilda becomes fascinated with Black modernist poet Hermia Druitt having found a photograph of this mysterious figure. The book is vital in exploring a obscuring of Black figures from history, especially within artistic and aesthetic circles.
The Death of Vivek Oji, Akwaeke Emezi (Out in June)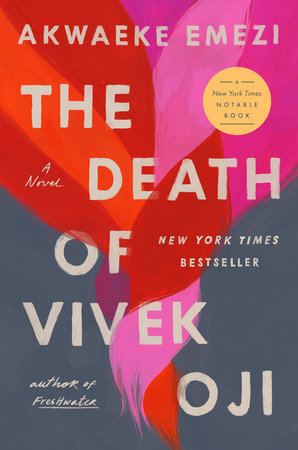 In South-Eastern Nigeria, a mother does not expect to open the door one day to find her son's dead body lying wrapped up on her front doorstep. From this point onwards, Vivek's story unravels into the story of a family's ordeal to understand what they consider to be their 'oddball' child. Themes of sexual and gender identity permeate this novel as readers look to question how a family can grieve and lose a child that they never properly or fully knew.
Non-Fiction:
Hood Feminism: Notes From The Women White Feminists Forgot, Mikki Kendall (Out Now)
Kendall looks to address the feminist movement's blaring blind spot: its lack of inclusion for all women. In her criticism, Kendall draws upon her experiences of hunger, violence and hyper-sexualisation in recognising the long and hard graft that the feminist movement must put into place in order for black women to belong.
I am Not Your Baby Mother, Candice Braithwaite (Out in May)
During Braithwaite's pregnancy, she finally began to recognise and unpick how much work is needed in order to accurately reflect the diversity of British contemporary motherhood. In this book, she looks to unearth the unspoken truths behind navigating black motherhood, particularly paying attention to tackling white privilege, racial micro-aggressions, unconscious bias and the ethnic pay gap.
Taking Up Space: The Black Girl's Manifesto For Change, Chelsea Kwakye and Ore Ogunbiyi (Out Now)
This book performs a dual purpose. In acting as a guide for black girls, it looks to overturn and ensure that women who have never felt empowered, comforted or validated understand that these feelings are possible. Meanwhile, it looks to harness more understanding white allies by allowing them to recognise the problem that black people are charged with solving. This honest and impassioned guide comes from MerkyBooks, an imprint curated by Stormzy which looks to harvest a home for a new generation of voices.
Character Breakdown, Zawe Ashton
Ashton has played endless different roles since she started acting as an ambitious 6-year-old girl. This tale looks to uncover whether the version of her life that she familiarly knows, is actually simply a reflective version of her art. In encountering glamour, horror and absurdity she forms and debates existential questions for the reader as to whether life is spent more on performance than reality.
Of course, this list is far from exhaustive. While we'd love you to pick up and let us know what you thought of our recommendations, we'd also love you to go on a wild ride of discovery for yourselves. Make sure you're an active part of recognising the rich history of black women, and join in our celebrate of Black Women's History Month.
If you feel like you've reached some conclusions or have got lost and found yourself on a pilgrimage on a literary path, of course, please come back and share them with us! The Books That Matter Book Club on Facebook is the place for us to come together and share, celebrate and discuss diverse works, please feel free to join us!
Written by Issie Levin